giants general manager Joe Schoen faces the daunting task of guarding the quarterback daniel jones and run back Saquon Barkley in the fold for at least the 2023 season. The team's priorities in terms of signing long-term deals have changed recently, and the former are looking to use their influence to a large extent.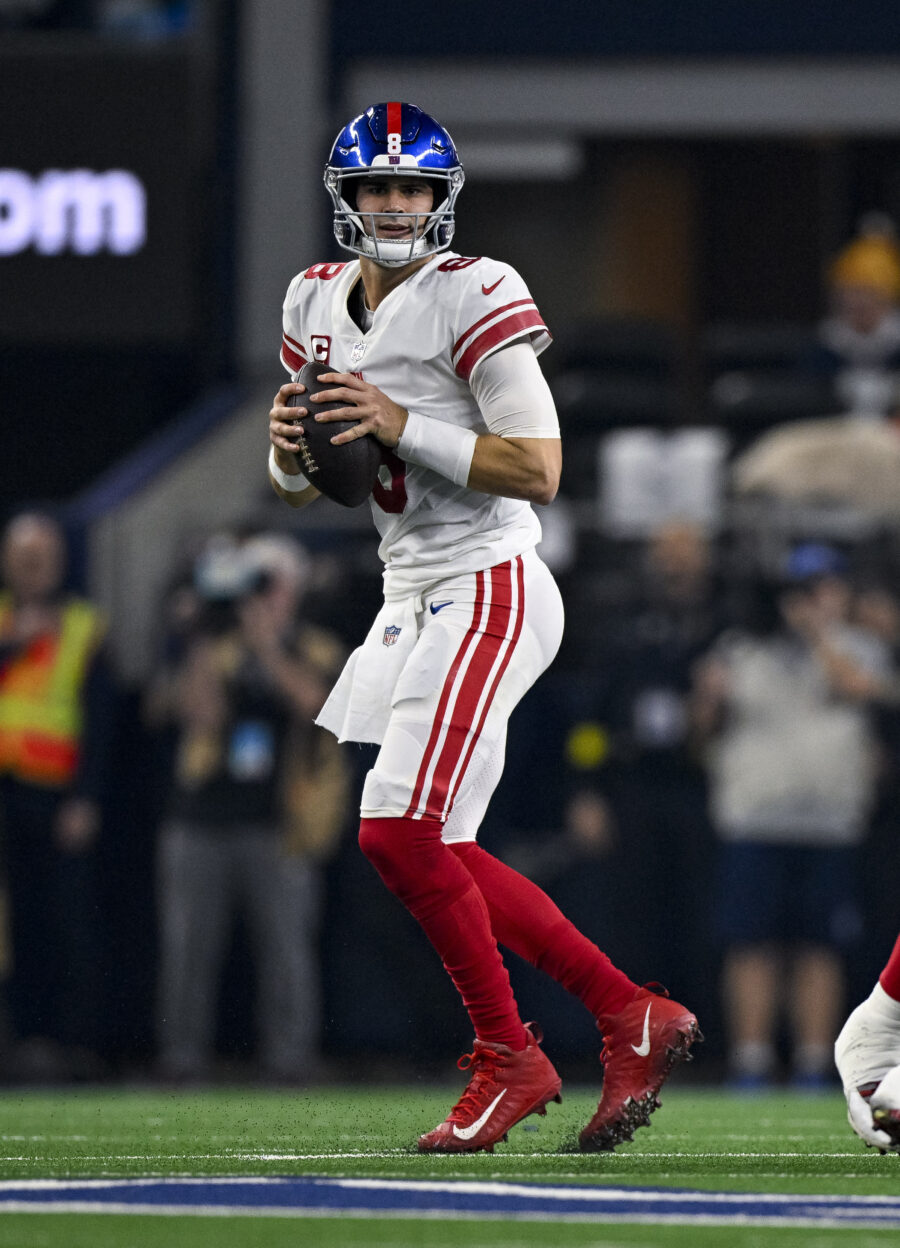 Jones has changed agents, as ESPN's Jordan Raanan first reported (on Twitter). The 25-year-old was represented by CAA, but signed with Athletes First; such a change usually requires a five-day waiting period, but the CAA would have waived this. The move marks one of many agent changes seen in recent weeks among pending free agents, but it could signal Jones' desire for a bigger deal than many expected.
Indeed, Pro Football Talk's Mike Florio reports that Jones is looking for more than the Giants have offered to date. Specifically, he notes that Jones' request could be a deal worth an average "up to $45 million per season." This would represent a steep price increase from the region of $35 million per year in which a new contract is expected to land. This would also, of course, mark a much higher figure than what the non-exclusive franchise tag ($32.4 MM) would cost for 2023.
Five callers are currently reporting an average of $45 million or more on their current contracts, including client First Athlete Deshaun Watson. His landmark, fully guaranteed deal, however, was widely seen as an outlier compared to other QB mega-deals, and was signed under circumstances far different from those Jones and the Giants currently find themselves in. of his career in 2022, but his previous struggles made it easy for the team to decide whether to decline his fifth-year option last offseason.
This now puts them in the position of a multi-year deal being the best option to keep Barkley on the books as well. The franchise tag for running backs is a fraction of the cost of quarterbacks and would save the Giants significant cap space by keeping Barkley in 2023 via this route. This could postpone contract talks with him (which suggested the 26-year-old could sign a deal worth around $14 million a year) until the next offseason, when clarity may have emerged for the Giants on the performance and injury front.
While Florio's update is certainly noteworthy, the one from Paul Schwartz of the New York Post matches previous reports on Jones' situation. He notes that the "rough" contract the team is looking at is five years and $190 million, which equates to an AAV of $38 million. Extending the cap reached on such a pact would give the Giants valuable flexibility and confirm their stated goal of moving forward with him as a franchise QB. However, the negotiations could take an interesting turn now, as free will draws closer.